Expert Planning. Award Winning Service. Unbeatable Value
Start Planning your Journey
Take a Look at Our
MOST POPULAR TOURS
Why Choose a 2018 Escorted Cosmos Tour
Cosmos tours is the leader in budget travel, and with a 2018 escorted Cosmos tour, you have incredible value not to mention low prices, making traveling to different destinations more than once a year possible. Turn your travel dreams into reality and choose among our list of fabulous 2018 Cosmos Vacations.
Where Cosmos budget tours travel: It's not only possible for a Cosmos budget vacation to take you to the most fascinating of destinations in Asia, Europe, North, and South America, but with their low prices you can go on more than one Cosmos Vacation a year! Imagine enjoying the ancient splendor of Greece or romantic France during Spring or Summer, and discovering Machu Picchu in the Fall or Winter.

Cosmos Tour Packages include:
Hotel accommodations with private bathrooms

Transportation that may include a first-class motorcoach, rail, air and/or cruise

A professional Tour Director

Local Guides for city sightseeing

Guided sightseeing & inside visits of must-see sites

Breakfast daily with some dinners, leaving you with plenty of opportunities to dine out on your own to experience

Porterage Fees Included

Free Wi-Fi access in most regions

Headsets - give you freedom to roam through famous attractions without missing anything your local guide is saying
Cosmos Travel Styles

Cosmos Regional Packages:
If you want to focus on one specific region, these in-depth packages are an excellent choice. Expert tour directors help you learn about an area's distinct flavor and history.
Cosmos Panoramic Packages:
These packages are the best way to get an overview and allow you to discover a variety of cities or countries. Experienced tour directors are with you every step of the way.
Cosmos Escapes Packages:
Cosmos tours offers vacations that let you explore a destination in a week or less. You can have a comprehensive travel experience plus free time to relax.
Cosmos Rail Packages:
From scenic daylight journeys to overnights in your own private sleeping stateroom, Cosmos tour train vacations take you back to the golden era of luxury without having to pay luxury prices.

At Cosmos they understand that many travelers would prefer another day in Paris to a chocolate on their pillow. That's why Cosmos creates vacation packages with hotels, transportation and sightseeing for about $100 a day – less than a night out at home might cost – and much less than travelers could book on their own.

Once you've discovered the special advantages of traveling with Cosmos tours, you'll never want to travel any other way.
So, start packing today and let Cosmos tours turn your travel dreams into reality over and over again.
Reviews
Cheryl S.
Brenda was fabulous always making sure we got what we wanted, and always in touch to make sure the experience was the best!! Over all the experience was positive and I would definitely use you and recommend you to friends and family.
Linda K
Brenda was prompt and timely with all we asked of her. And very, very pleasant as well. Very knowledgable concerning the insurance question we had. It was all good and Brenda was patient and professional Great experience.
Emily C.
This is the second trip I have booked with Brenda. She is so helpful and a sweet voice on the phone. I look forward to booking with her more often!
Elena A.
Customer service was quick, pleasant , very helpful, patient and able to provide all answers to questions and requests asked. I had a very easy time dealing with and i would use the same in the future . Great price and very clear explanations re additional concerns. will recommend to friends and relatives.
Judith K.
Excellent and almost immediate service. Plus saved me more money than I anticipated.
Sherry D.
I give our travel consultant, Brenda, my highest praise. She was EXTREMELY HELPFUL, KNOWLEDGEABLE, PROFESSIONAL and FRIENDLY. I consider her our personal travel agent and will recommend her to our family and friends.
Marlene P.
Very Professional - great follow-up. All my questions were answered immediately. I was very happy with the customer service.
Marissa A.
Alex is very helpful, professional and well knowledgeable on European tour. Hopefully, I can book a tour with him in the future. Thanks again.
Roseanne S.
The representative I dealt with, Brenda was very courteous and was well informed about my desire to travel to Europe. I would definitely use Atlas tours to secure a future trip and will keep up to date using your website.
Barbara G
Oregon
You, as a company, should consider yourselves extremely lucky to have Cheryl working for you. She is personable, efficient, and helpful and I have enjoyed working with her over the years! She will be receiving more calls as the years go by! Love her sense of humor and her ability to help me with any problem.
Latest From Our Blog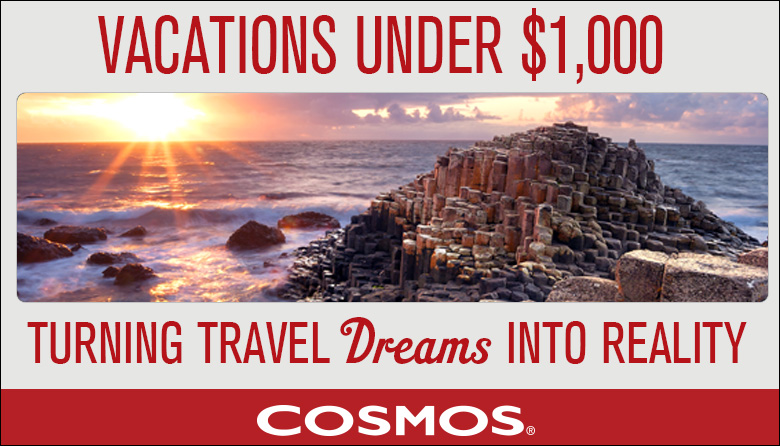 a 2018 Cosmos Vacation provides not just the best in budget travel, but also the best in promotions!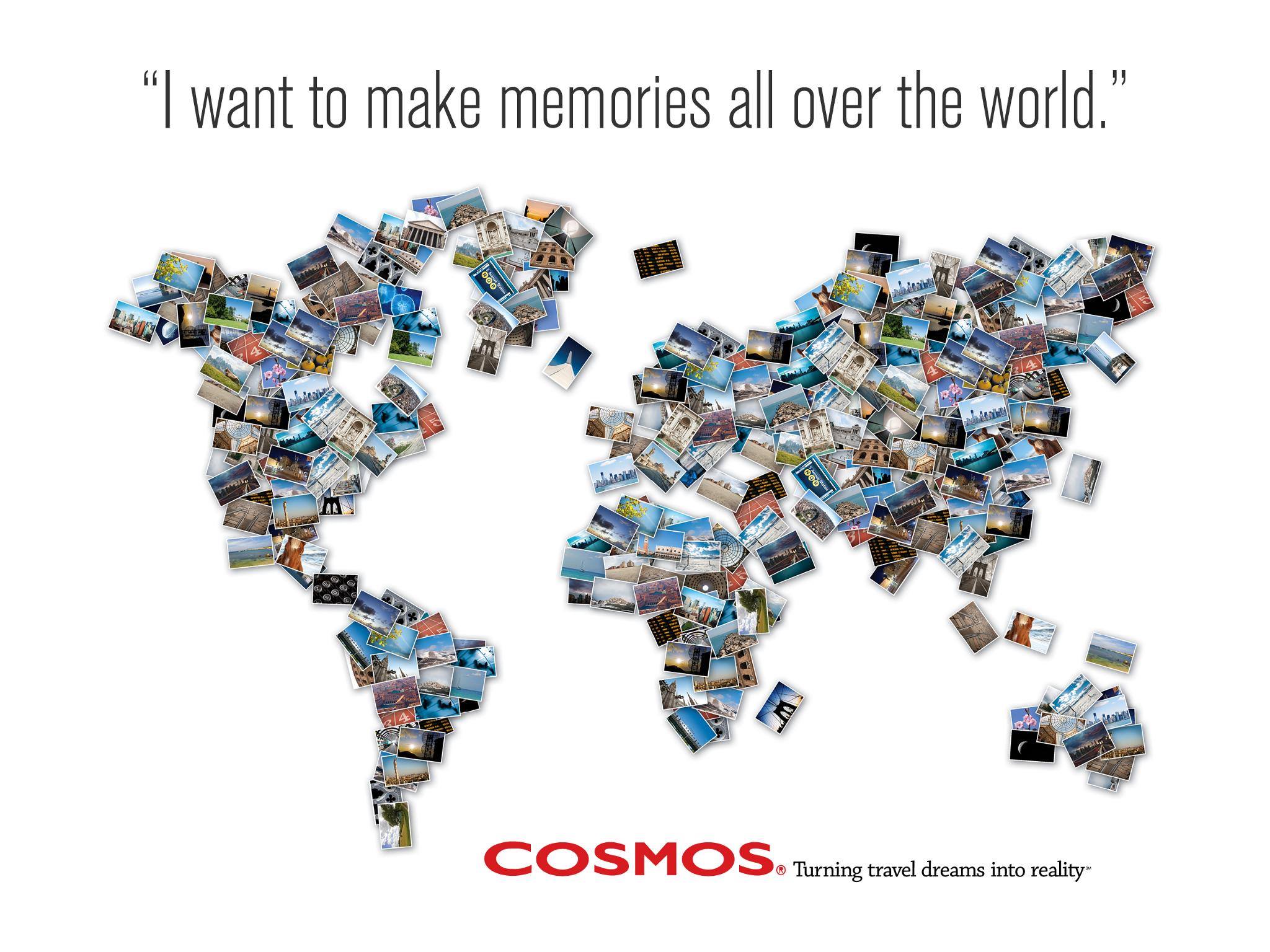 Upon booking a 2018 Cosmos Vacation, all you would need to provide is $200.00 per person