Expert Planning. Award Winning Service. Unbeatable Value
Start Planning your Journey
Take a Look at Our
MOST POPULAR TOURS
Why Choose a 2018 Escorted Cosmos Tour
Cosmos tours is theTtesting Ttesting leader in budget travel, and with a 2018 escorted Cosmos tour, you have incredible value not to mention low prices, making traveling to different destinations more than once a year possible. Turn your travel dreams into reality and choose among our list of fabulous 2018 Cosmos Vacations:
2018 Cosmos South America Vacations
2018 Cosmos USA and Canada Vacations
Where Cosmos budget vacations can take you?
It's not only possible for a Cosmos budget vacation to take you to the most fascinating of destinations in Asia, Europe, North, and South America, but with their low prices you can go on more than one Cosmos Vacation a year! Imagine enjoying the ancient splendor of Greece or romantic France during Spring or Summer, and discovering Machu Picchu in the Fall or Winter.
Guaranteed Lowest Prices
Pair these already reduced prices with our over 25+ years of destination and product experience, first class customer service, & incredible discounts that comes from being one of Cosmos' Top 5 BIGGEST accounts in the country, and what you get in return is exactly what you deserve, the best, and don't you deserve the best?
Cosmos tours travel packages include:
Hotel accommodations with private bathrooms

Transportation that may include a first-class motorcoach, rail, air and/or cruise

A professional Tour Director

Local Guides for city sightseeing

Guided sightseeing & inside visits of must-see sites

Breakfast daily with some dinners, leaving you with plenty of opportunities to dine out on your own to experience

Porterage Fees Included

Free Wi-Fi access

Headsets - give you freedom to roam through famous attractions without missing anything your local guide is saying
So, start packing today and let Cosmos tours turn your travel dreams into reality over and over again. Save
Reviews
Lee B.
Alex is very responsive and professional. The level of service exceeded my expectations. I will use you again and refer your company to others.
Maida M.
Brenda was on the ball because she realized I had booked my departure incorrectly and was flying into the wrong airport for the tour. She called me at home and I was able to correct it with the airline at no additional cost to me. I was very thankful !
Marc R
We are happy with our agent, we booked a few trips with her and hopefully more in the future.
Barbara G
Oregon
You, as a company, should consider yourselves extremely lucky to have Cheryl working for you. She is personable, efficient, and helpful and I have enjoyed working with her over the years! She will be receiving more calls as the years go by! Love her sense of humor and her ability to help me with any problem.
Rose C.
Carol was tremendous in her prompt attention to our vacation request. Due to circumstances out of our control, we are not able to join in on this tour. FOR SURE, we will use Carol in the future.
Joanna G.
Richmond, CA
Atlas Cruises & Tours Rock! The quality of customer service provided by the staff is commendable. I vacation at least 2 to 3 times throughout the year and Atlas Cruises & Tours have made planning my upcoming group cruise a wonderful, stress free process.
Lim Y
Gabriela has been helpful & very prompt in providing information about Antarctica trip. We are definitely joining the trip, pending the timing.
Cassy P.
Fort Lauderdale, FL
I'm happy that I came across Atlas Cruise & Tours, with so many options out there when it comes to travel planning, it is refreshing to come across an agency that is professional,personable, & local. Not only, will they answer all your questions, they will also find you the best deals & rates for your budget. I would recommend them to anyone who wants a white glove treatment.
Sandra M.
I am very satisfied with Brenda. She does a great job. She booked a trip for us in South America, so we called her again to book this trip. She is very personable and efficient.
Judith K.
Excellent and almost immediate service. Plus saved me more money than I anticipated.
Latest From Our Blog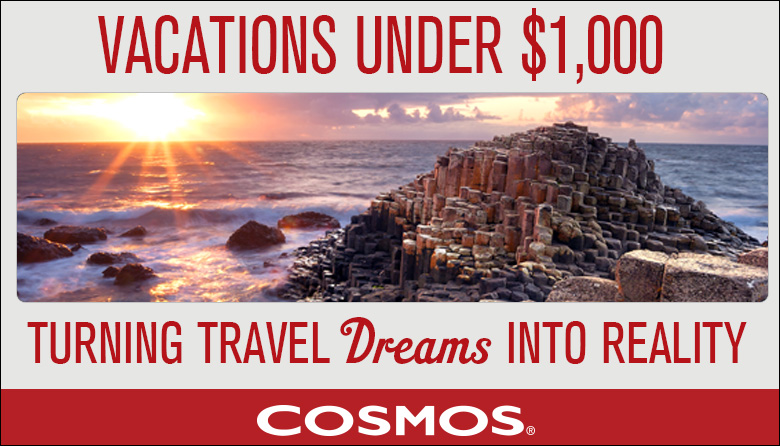 a 2018 Cosmos Vacation provides not just the best in budget travel, but also the best in promotions!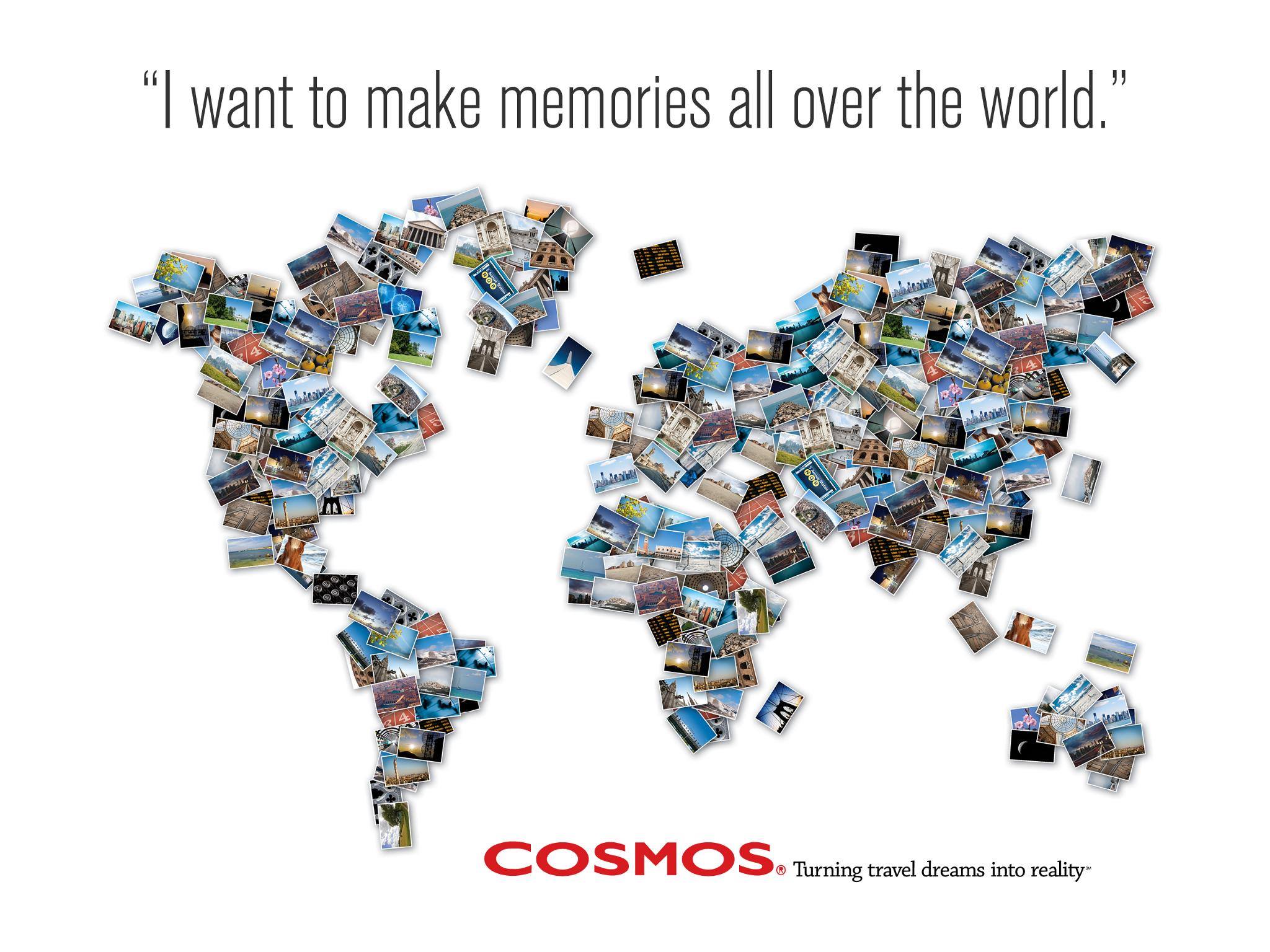 Upon booking a 2018 Cosmos Vacation, all you would need to provide is $200.00 per person